Discipleship Training School: Cities of America DTS + Children at Risk. Spring 2024.
Make Jesus Known in the Nations.
"Therefore go and make disciples of all nations, baptizing them in the name of the Father and of the Son and of the Holy Spirit, and teaching them to obey everything I have commanded you. And surely I am with you always, to the very end of the age."
 Matthew 28:19-20
The Cities of America DTS creates a space for the voice of the nations to be heard, bringing the Gospel to cities around the USA and the World.  We are calling those who seek to deepen their relationship with Jesus, to come together and serve Christ in community. When you come, you will receive practical missions training so we can effectively share your faith wherever God calls you.
Our community values create a culture of daily reliance on the Holy Spirit, development of personal character, bible studies and an imparting of God's love for the Nations. You will learn why God made you so special and how to identify your unique individual gifts and callings in Him.
The Children at Risk DTS creates a space for those who have a passion for ministering to children to  deepen their relationship with Jesus and to find opportunities to impact the lives of kids with the gospel of Christ.  When you come, you will receive practical missions training in an immersive community so you can build God's kingdom by modeling Christ's compassion and effectively sharing your faith wherever God calls you.
Faça Jesus Conhecido nas Nações.
"Portanto ide, fazei discípulos de todas as nações, batizando-os em nome do Pai, e do Filho, e do Espírito Santo;  ensinando-os a observar todas as coisas que eu vos tenho mandado; e eis que eu estou convosco todos os dias, até a consumação dos séculos."
 Mateus 28:19-20
A ETED (Escola de Treinamento e Discipulado) "Cidades de America" cria um espaço para se reunir e servir a Cristo em comunidade, para aqueles que buscam aprofundar seu relacionamento com Jesus. Quando você vier, receberá um treinamento missionário prático para que possa compartilhar sua fé com eficácia onde quer que Deus o chame.
Os valores da nossa comunidade criam uma cultura de confiança diária no Espírito Santo, o desenvolvimento do caráter pessoal, estudo da Bíblia e a transmissão do amor de Deus pelas nações. Você aprenderá por que Deus o fez tão especial e como identificar seus dons e chamado únicos e individuais em Cristo.
Hacer a Jesús conocido en las Naciones.
"Por tanto, id, y haced discípulos a todas las naciones, bautizándolos en el nombre del Padre, y del Hijo, y del Espíritu Santo; enseñándoles que guarden todas las cosas que os he mandado; y he aquí yo estoy con vosotros todos los días, hasta el fin del mundo. Amén." Mateo 28:19-20
La EDE (Escuela de Discipulado y Entrenamiento) "Ciudades de América" crea un espacio para aquellos que buscan profundizar su relación con Jesús y servir a Cristo en comunidad. Cuando vengas, recibirás entrenamiento práctico en misiones para que así puedas compartir efectivamente tu fe donde sea que Dios te llame.
Nuestros valores en nuestra comunidad crean una cultura que te lleva a depender del Espíritu Santo diariamente, a desarrollar tu carácter personal, estudio de la Palabra y una impartición del amor de Dios por las Naciones. Conocerás por qué Dios te creó de forma tan especial y aprenderás a cómo reconocer tus dones y talentos que te hacen tan especial y único.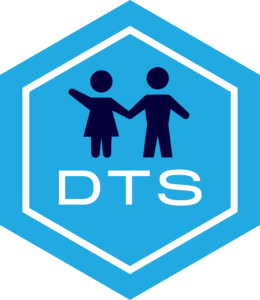 DTS Teaching Topics Include:
Hearing God's Voice
Intercession
Biblical Worldview
Nature & Character of God
Father Heart of God
Global Missions
Evangelism
Sin & Redemption
Relationships & Sexuality
Identity & Destiny
Community Development